Welcome to the world of "Glace-stronomy"
MUCH MORE THAN JUST ICE CREAM OR SORBETS, WE OFFER YOU FROZEN EXPERIENCES.
Hemp milk with strawberries, quinoa milk with lemon and basil, sea buckthorn, sweet pepper and raspberries, or apricot and lavender – our frozen flavor combinations make our dairy-free sorbets and ice creams a truly refreshing and indulgent experience. And let's not forget that air and sugar have been used here with great moderation. At Pretexte, taste and health always go hand in hand, even in desserts.
Description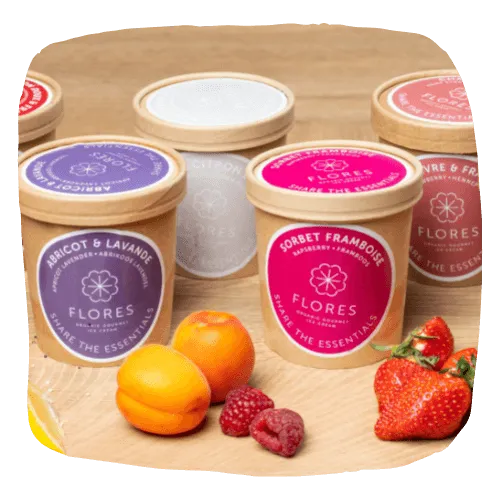 Quinoa Ice Cream – Lemon with Basil
Quinoa is a treasure of the Incas that pairs well with the pulp and juice of lemon infused with fresh basil. Excellent as a "Trou Normand" between two gourmet dishes.
Hemp and Strawberry Sorbet
A surprising fruit that caresses the earth, along with the seeds of a plant that also adorns the human body.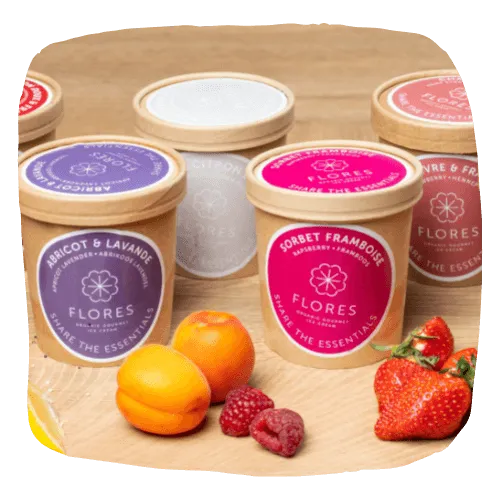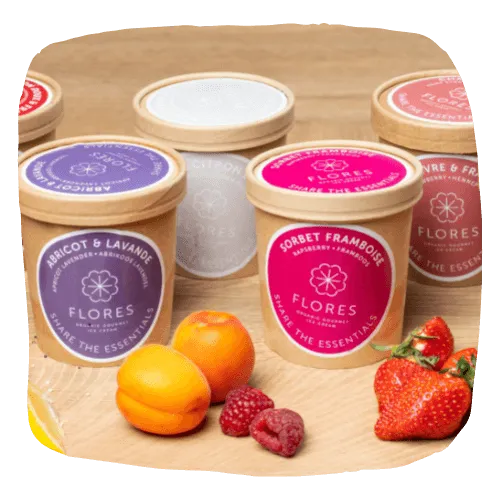 Sea Buckthorn Sorbet
Sea buckthorn is not only nutritious due to its raw vitamin content, but also tonic due to its minerals and trace elements. It is considered to be regenerative for the skin.
Raspberry Sorbet
Gentle welcoming tenderness for all lunches and all my other flavors.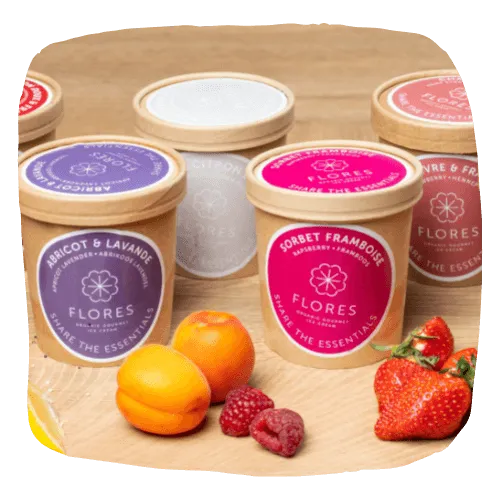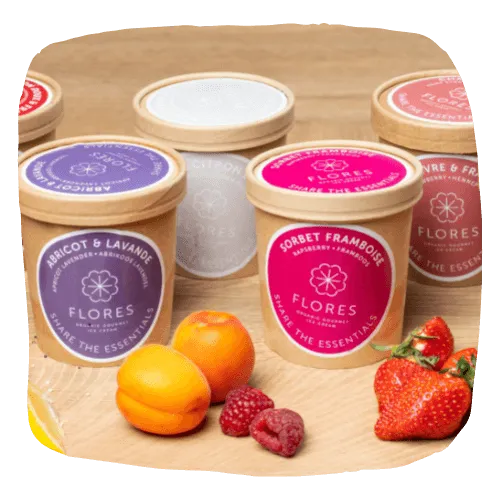 Apricot and Lavender
Apricot and lavender is a flavor journey that combines the strength of the fruit with the aromatic sweetness of a flower, to be enjoyed as a dessert or to cleanse the palate during a meal.
Sweet Pepper and Raspberry Sorbet
It's a Valentine's Day for every day, a sweet red pepper that you can feel and that lets itself be felt thanks to the generous raspberry, a delight for lovers of a good life, delicate and subtle as a dessert, sublime in a salad or with a cold soup.